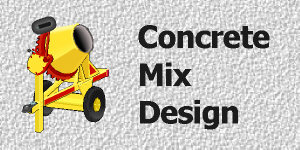 Copyright 1997-2023 A. Ghaly and L. Almstead. All rights reserved.
Contact A. Ghaly at ghalya@union.edu
Concrete Mix Design Homepage | A. Ghaly Homepage | Union College Homepage
Disclaimer: The American Concrete Institute has not approved this WWW site for use or reference. The Institute disclaims any and all responsibility for the application of stated principles, and shall not be liable for any loss or damage arising therefrom.